We Can Help Your Organization
Engage Customers
Customer preferences are continually evolving. So should your business's mode of engagement.
We help organizations maximize customer relationships by providing tools to boost engagement and effective communication.
Top tools for customer engagement
Bitrix24 CRM
Bitrix24 CRM is one of the most well-rounded customer engagement solutions in the market. With a range of sales, marketing, and customer experience tools that will enhance your customer relationship.
Bitrix24 empowers your organization to keep up with customers across multiple channels, even without switching applications. All customer inquiries and questions are accessible from a single dashboard.
Dynamics 365 Customer Engagement
Dynamics 365 Customer Engagement is a customer relationship management business solution for small and medium businesses.  It enables them to provide compelling customer experiences to their clients.
That's not all. Dynamics 365 Customer Engagement facilitates collaboration between your sales and marketing departments. It's a useful tool for driving sales and marketing performance.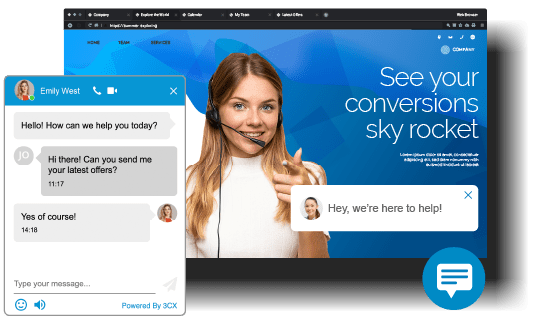 3CX Phone System
3CX Phone System combines the capabilities of customer engagement and Artificial Intelligence. With 3CX, you can quickly set up your contact center, interact through live chats and respond via emails.
3CX uses artificial intelligence to analyze large amounts of data and provide insights that may have been missed. Power up your customer engagement and drive sales with 3CX's duo capability.
Be like our clients. Upgrade your customer engagement with us